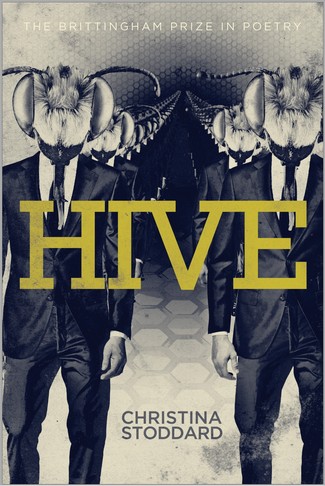 Hive is a remarkable debut collection of poems about brutality, exaltation, rebellion, and allegiance. Written in the voice of a teenage Mormon girl, these poems chronicle an inheritance of daily violence and closely guarded secrets. A conflicting cast of recurring characters—best friends, sisters, murderers, and the ominous Elders—move through these poems as the speaker begins to struggle with the widening gulf between her impulse toward faith and her growing doubts about the people who claim to know God's will. Ultimately she must confront what it means to believe and what it costs to save ourselves.
Hive is now available at Amazon.com or ask for it at your local bookstore.
Click here to order a signed copy.
"Hive is a joyride in a fast car that sometimes gets pulled over by a man in a suit with a Bible in his hand. Read these poems and you'll know what I'm talking about!"
—Lucia Perillo, Brittingham Prize judge
"Hive investigates the intersections of religion, race, class, and sexuality with grace and knowing. This is a revisiting of a Pacific Northwest that we often forget in our rush toward nostalgia—while the world was busy lauding the grunge scene, women went missing in the woods, and children died in the streets. Stoddard's exquisite craft never forgets the errand: she raises the dead and offers full tribute and salve for those of us who have survived it."
—TJ Jarrett, author of Ain't No Grave and Zion
"Christina Stoddard's stunning first collection begins in ruin and the buzz of gathering flies. And that buzz grows into a more and more menacing hum in a journey through rapes and murders, through stray bullets and serial killers, through mental and physical and emotional and sexual and even spiritual abuse until the voice speaking the poems seems to come from a "mouth / fill[ed] with swarm." Yet in the end, miraculously—by their sheer courageous existence—these fierce poems soothe as much as they sting."
—Dan Albergotti, author of Millennial Teeth